Redefine How You Find the Right Insurance Coverage for Your Northern Michigan Business
The Most Valuable Asset to Your Business is Your Team.
Your Northern Michigan business is unique, and your group benefit offerings should be too!
We develop business-wide strategies that optimize your overhead, keep your employees educated and implement; maintain resilient group insurance programs for happy healthy futures.
Knowledge is power, let us share it with you!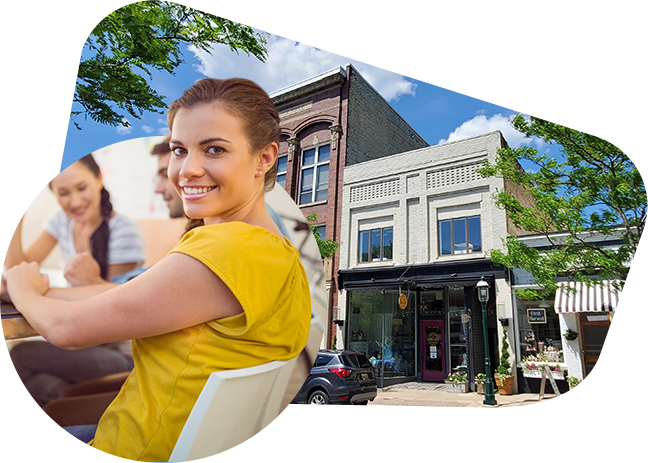 At Your (and Your Staff's) Service, Always!
Group insurance options are constantly changing. We know and understand that frustration. We support you every step of this journey, whenever and how often you need us.
We provide one-on-one consultations with employees (and their family members) who needs help understanding their insurance plans, concerns with claims and finding the right doctors. Your staff (and you!) have access to on-demand support.
We exceed excellence.
We Work with the Top Insurers to Find Your Tailored Coverage







Supporting You and Your Business With:
Large & Small Group Fully Funded and Self-funded Group Plans
Group Medical, Dental, Vision, Disability and Life Insurances
Group Voluntary and Worksite Programs
Health Reimbursement Arrangements
Lifetime Financial Analysis of Your Group Offerings and Contribution Formulas
Tailored Employee Enrollment Materials and Conversations
On Demand Support for You, Your Staff, and Their Families
Federal and State Regulation Guidance
Third Party Administration
Vendor, Product Screening and Negotiation
Claims Assistance and Resolution
Billing Alignment and Reconciliation
Benefit Administration IT System Alignment

Jim T.
"We have been working with Traverse Benefits for at least five years I cannot say enough good things about their team and how quick they are to respond and how helpful they are to me and all of our employees you cannot go wrong if you use them for your employee benefits."
Business Owner:
20+ Employees, Grayling, MI

Sue C.
"What I appreciate most about Traverse Benefits is being able to call or email with any problem relating to our insurance. It might be about clarification of benefits or an employee who's not sure if the bills they received from the hospital are correct. Whatever the issue, Traverse Benefits is on it! It gets resolved in a timely manner and just as importantly, with a personal touch. It's a great relief to know we're in caring and competent hands."
Employer Group:  30+ Employees,
Traverse City, MI

Dawn H.
"Our firm has worked with Traverse Benefits for years. Traverse Benefits is passionate and knowledgeable, finding the best solution for each employee or company situation. We confidently refer our clients to Andi for a turnkey, comprehensive support for all their healthcare concerns. We HIGHLY recommend Traverse Benefits."
Business Owner:
Traverse City, MI
Your Business Deserves a Healthy Future